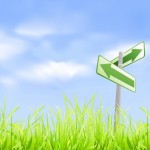 Here we are already to embark on the 15th year of the 21st Century-hard to believe as it is.  Here are some random thoughts:
Children born in 2000 will be entering high school this year.  Are we preparing them to be innovators and explorers of the future, or are we preparing them to take tests?
Wikipedia is 13 years old on January 15, 2014.
Facebook and Twitter have been around since 2004 and 2006, respectively.
NCLB had a target of 2014 for all students to be reading on level by third grade. What happened with that?
When do we stop talking about 21st Century skills?
Is collaboration a worn out word or just getting started?
Traditionally, the beginning of a new year gives us an opportunity to take stock and aspire to new goals, but with all these random thoughts bouncing around inside my head, I have found it a bit challenging to get a grip on goals for a profession (education/librarianship) that is undergoing a paradigm shift.  As a result, I choose to look at small steps we have to take to accommodate and embrace change. If we do not, we will be left in the proverbial dust.  School librarianship is poised to take off or crash and burn depending on our own leadership at the local, state, and national levels.  We all have to step up and lead by example, not just wait for the "RIGHT TIME." The time is now.  Here are some baby steps we can all take:
Collaboration is multifaceted and layered, and not dead!  Find your level of comfort and make connections in your school or community-physically and virtually. Collaboration is a hot educational buzz word, and teacher librarians are resident experts in schools.  Just do it!
Show and tell about what you do.  Most people don't understand all the hats you wear in your job.  Social media is a key to getting the word out.  Find a new audience. Don't just preach to the choir. Create a brand for yourself and your school library.
Rewrite your job description based on AASL recommendations, and share it with your administrators.  Make sure that your evaluation system matches your job, too.
Believe in the collective capacity of groups of like-minded individuals.  Together we can.  Engage your colleagues, your students, your parents in projects that create change.  Build that culture of collaboration that supports an exchange of ideas and learning.
Continuously reflect on what's working and what's not. Find the "pockets of excellence."  Be flexible and nimble, and ready to change course if need be. Remember, it's about kids and learning.
In 2014, I challenge you to take just one of these small steps to guide your year as a teacher librarian.  I will be working on many of them, too, as I support pre-service teacher librarians and librarians in practice in my role as a library educator.  I'm excited about all the possibilities and the enthusiasm that I see every day in the field.  Together we can!  Have a great year!