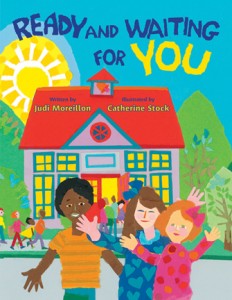 I am reading 2013 AASA National Superintendent of the Year Mark A. Edwards' book Every Child, Every Day: A Digital Conversion Model for Student Achievement (2014) which I received courtesy of the publisher at last week's ALA Conference in Chicago. With Dr. Edwards' leadership, Mooresville (NC) Graded School District educators and staff have embraced a "culture of caring" to guarantee that all members of the district, young people and adults alike, experience a loving community that works hard to ensure their success.
In his book, Dr. Edwards lists several factors that contribute to the cultural conditions for caring:
A commitment to every individual;
Committed leadership at all levels;
Communication of caring expectations in meetings and professional goals;
Ongoing appreciation of individuals and teams;
Involvement of every employee in the mission of learning;
Management of negative elements;
Participatory decision making at all levels to ensure buy-in;
And laughter and fun as cultural norms (29-30).
One aspect of this culture is honoring teachers. In a day and age when educators are frequently identified as "the problem" in education and blamed for the low achievement that can result from poverty and other factors, it is encouraging to know there are enlightened administrators who are honoring teachers' work daily and show care and concern for their well-being as well as expecting positive results in terms of student learning.
While reading this section of Dr. Edwards' book, I cannot help but make the connection to our soon-to-be released children's picture book Ready and Waiting for You (Moreillon/Stock, Eerdmans, 2013). I dedicated this book to the "caring educators around the world who joyfully open the doors to learning" for children. Just as every individual in the Mooresville Graded School District experiences the socio-emotional and cognitive conditions for success, illustrator Catherine Stock and I hope that every child entering kindergarten or every young child moving to a new school will be welcomed into the world of schooling by caring educators. Our book will be available in August.
You can view Eerdmans' book trailer for Ready and Waiting for You at: http://tinyurl.com/btrandw4u
References
Edwards, Mark A. 2014. Every Child, Every Day: A Digital Conversion Model for Student Achievement. Boston: Pearson.
Moreillon, Judi. 2013. Ready and Waiting for You. Grand Rapids, MI: Eerdmans Books for Young Readers.