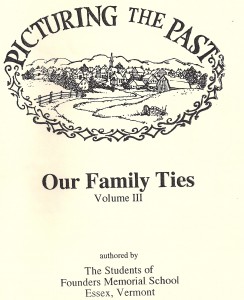 Today's Can Do Attitude
Across the country, the story about education financing is a variation on a theme.  Since the recession, budgets for public schooling have been on a downward spiral in most communities.  The reasons are multifaceted and many, but the bottom line is that fewer dollars are stretched, and stretched again to cover the challenges of teaching and learning in today's schools.  Education is expensive and labor intensive, and dedicated teachers are working harder than ever to assure that young learners have opportunities to reach their potential.  During December my co-bloggers have been sharing the good news about how creative educators and teacher librarians have been maximizing scarce resources through collaboration on many fronts.
Judi highlighted ways that schools and public libraries can work together to bring richer service and resources to their common patrons, as well as to partner with non-profits in community service learning. Lucy had some exciting ideas about the benefits of sharing HUMAN resources, in essence, people to people collaborations that are meaningful and create community bonds. Melissa gave insight about ways that Open Education Resources (OER) can provide cost effective materials and access to information that reduces financial outlays.
Some key takeaways from their postings are that creativity, ingenuity, and resilience go hand in hand in problem solving, and working on common goals with other community members is a win for all.
Well, it also does help to have money for programs and resources for learners. The traditional sources- PTAs, book fairs, cake sales-you get the picture- have  provided  reserve funds, but there are other potential sources to tap, too.  There are foundations, and charitable organizations locally and statewide that are willing to fund programs and provide resources that enhance their mission within the community. It may be that there are folks in your school district who write grants, and you should talk with them, first. Many schools don't have someone on staff, so grab your can do attitude and jump in.  It does take a bit of investigation to ferret out the possibilities and then to find a partner or collaborator who will work on a plan to apply for a grant or a donation.
When seeking funds for active learning projects, from a well known foundation or a local business organization, you have to prepare an action plan with a detailed description of goals, outlines of activities, needed resources, expenses and evaluation. Successful plans have an innovative twist and involve connecting student learners or school with the local or global community for a mutually beneficial purpose. While grant writing may not be listed in your job description, action planning should be essential to move your school library program forward. The process for identifying a problem or gap, and coming up with creative ways to transform learning in your school or district really depends on a clear understanding of the unique mission of your program, data collection and articulation, and how to work within a collaborative team.
Fortunately, there are many opportunities to access ideas for grant writing and action planning success, and also clearinghouse information for possible foundations and businesses.  Look no further than social media for crowdsourced ideas. Try a search using Livebinders, Pinterest, Scoopit! or any of your other favorites.
Here's a couple that I have found to be quite comprehensive:
Sources for grants (Here are a few that are national, but you can find ones particular to your state or local community, also):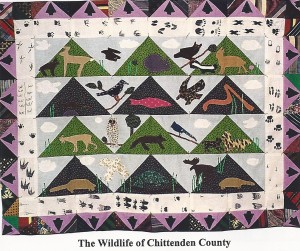 Family Ties at Founders School

In my own experience, a cross-disciplinary group of teachers-classroom, art, music, library, tech integrationist- collaborated on a three year project that transformed standards based learning units and curriculum.  As we developed our plan, we incorporated many community resources and applied for funds through grants and direct donations to bring visual and performing artists to the school, museum visits, and funds to self publish a series of student writings.  It was a major success within the community, because staff, students, parents, businesses, local cultural organizations, and  media outlets became united in a school wide theme titled "Family Ties."  The images included here are from one of the  three self published books.  The collaboration team worked creatively and diligently to connect content curriculum, arts programs, and community resources to make learning exciting and meaningful for all students.  The culture of collaboration was in high gear, and the results were amazing-and lots of fun, too!
Images: Collection of Judith Kaplan